STUFF FOR 3/4/14
Today I started out by doing the first half hour of Yoga...Again, before I left work. I'm really starting to see some big improvements with flexibility. I can actually get through the the first half hour (up until the break) without the Yoga blocks.
Though this is what my face looked like when I thought my hamstrings were going to snap.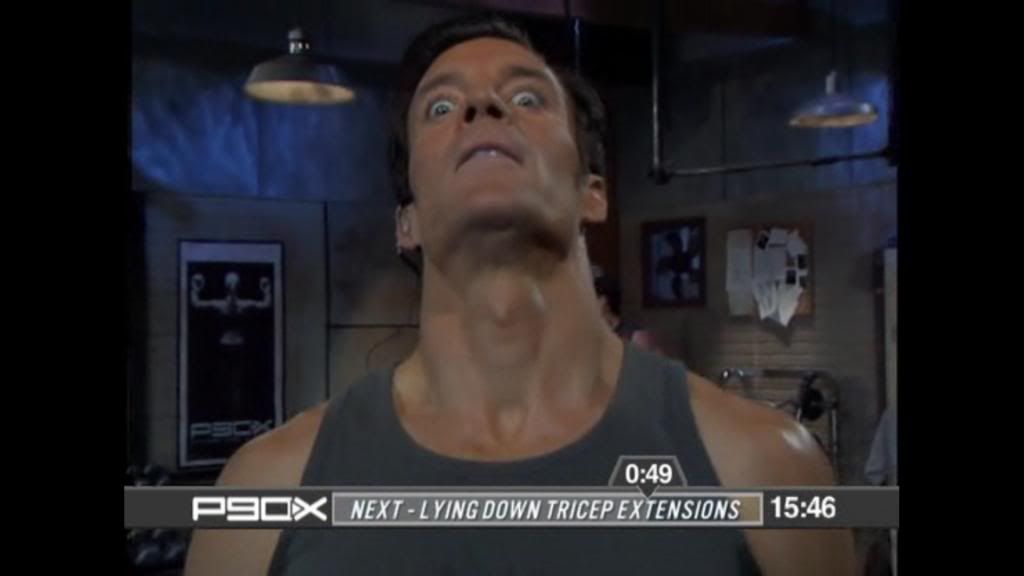 Chest/Back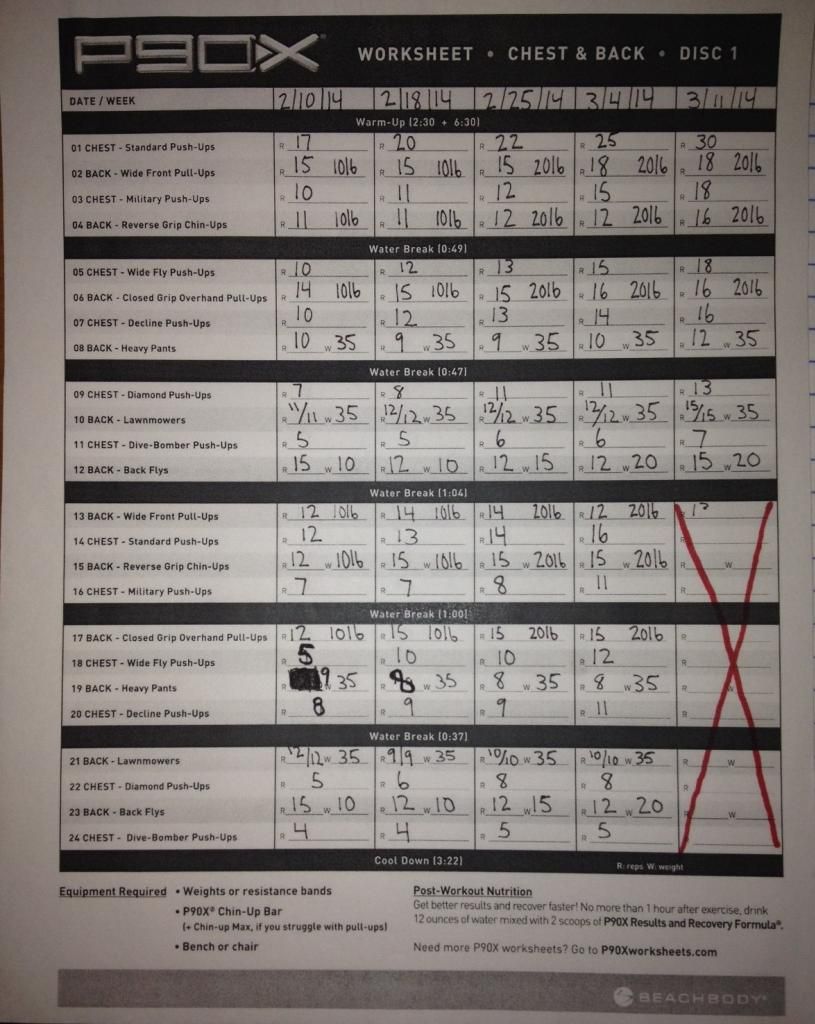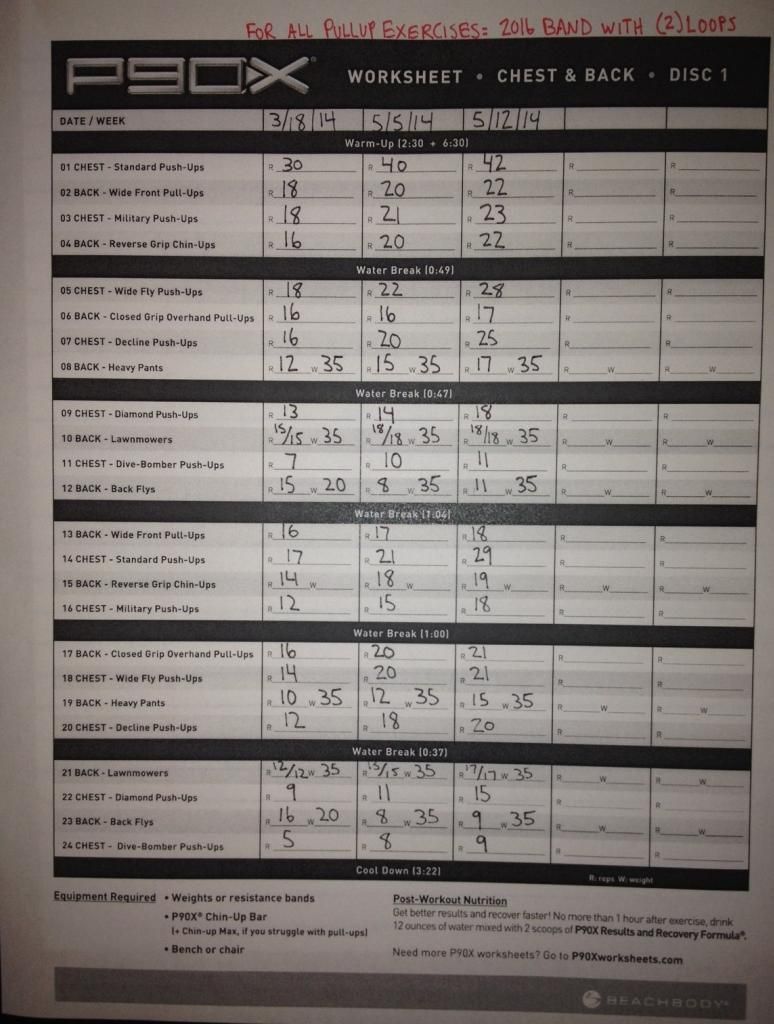 Today was Chest/Back. Not bad for this one either. I've managed to get some extra reps in on all the push up exercises from last week. For pull-ups I'm still using the bands. Eventually I will make that pull-up bar, but for now I'm going to bump up to the 25lbs band.
I also need to start posting my stat sheets.
Heavy Bat
I swung my bat 60 times, then another 40.
FOOD
Breakfast:
2 Nutri Grain Waffles. One with Syrup. One without.
Lunch
Turkey and Cheese on Rye. With one of them low fat string Cheese things
Dinner
Bowl of chicken Soup. Salad. No dressing. I'm 1 for 2 on my 4 day salad for dinner challenge.
Last, but not least
I found the most awesome results picture from doing P90X.