CHECK OUT MY RAMBLING ON VARIOUS OTHER FORMS OF SOCIAL MEDIA.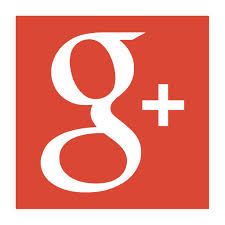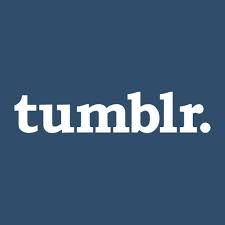 My Huge Accomplishment, over a month in the making, was finally rewriting "SOME" of my worksheets to post on this blog. I figured, me just posting some smart ass summary about what I did each day was sort of...half assed:
I have the penmanship of a first grader, so this was really more work than it should have been to make it legible.
In any event, I can sleep well at night knowing I am now officially Whole Assing everything.
However. A couple things.
For the Pullup Exercises on the Workout Sheets, I've only been using the bands. Yeah, I get it, when you see the copies, I'm doing WAY more reps than I should.
For ONE, I'm too lazy and cheap to buy the next weight band, and TWO, I actually like the sort of Cardio Burn I'm getting from the HIGH reps. Also, for each Rep, I do make sure I put that "Isometric Hold" in, so it isn't exactly like I'm down in my basement rowing a boat with no water for resistance.
Also, I decided to push back starting T25.
So. Here's the Plan...
My friend is giving me one of those stand up Pull Up bars for my basement, So I wanted to work in a few more weeks of P90X to give that thing a shot.
Real Pull ups Starting 6/15. Things just got real..er.
Week of 6/1 - Last Week of Phase 3
Week of 6/8 - Recovery Week
Week of 6/15 - Phase 1 Workouts
Week of 6/22 - Phase 2 Workouts
FINALLY POST MY RESULT PICS
Week of 6/29 - Recovery Week
START T25 7/7/14
STUFF FOR 5/30/14
YOGA
Just the first Half Hour.
BACK/BICEPS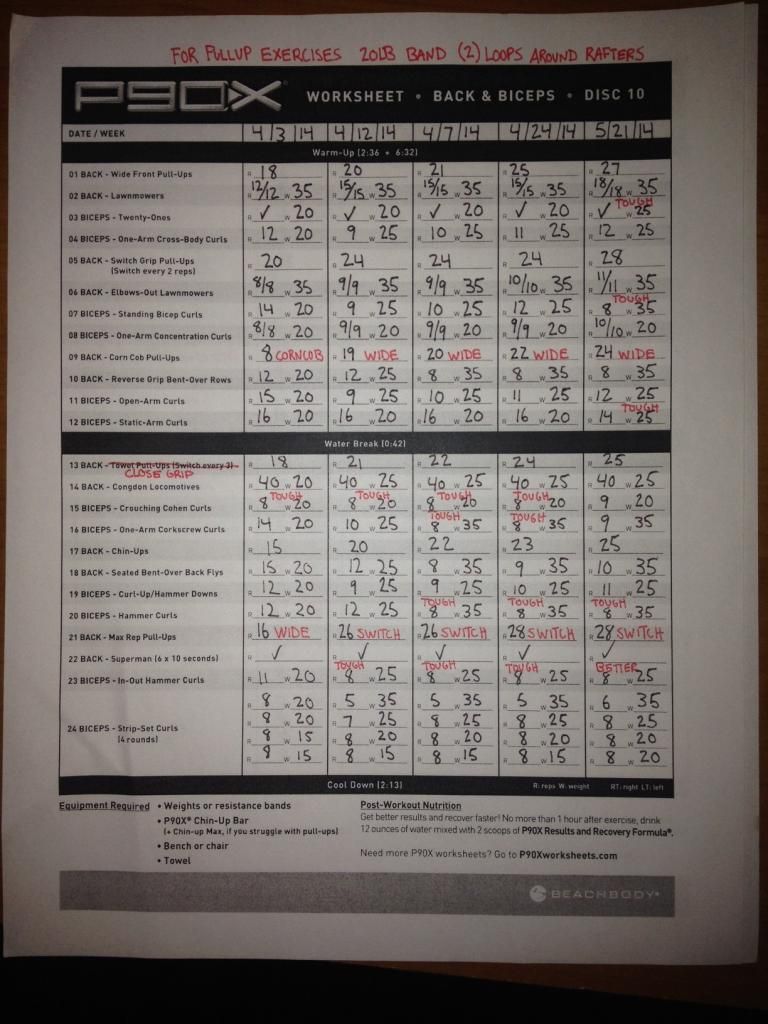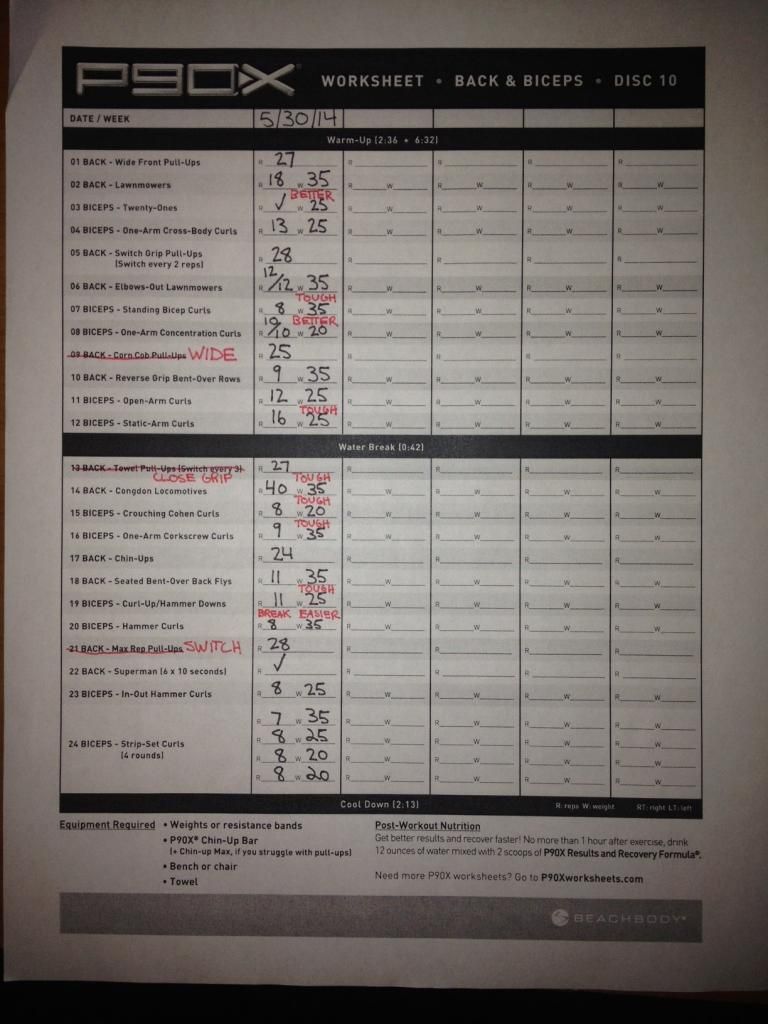 OTHER STUFF
Bat
10xHeavy *** 10xLight *** 10xHeavy *** 10xLight *** 10xHeavy *** 10x330z
FOOD
Breakfast
(2) Waffles with Butter and Suryp
Lunch
Turkey and Cheese on Rye
Dinner
Half Cheese Steak/Fries
(4) Coors Lites
STUFF FOR 5/31/14
LEGS/BACK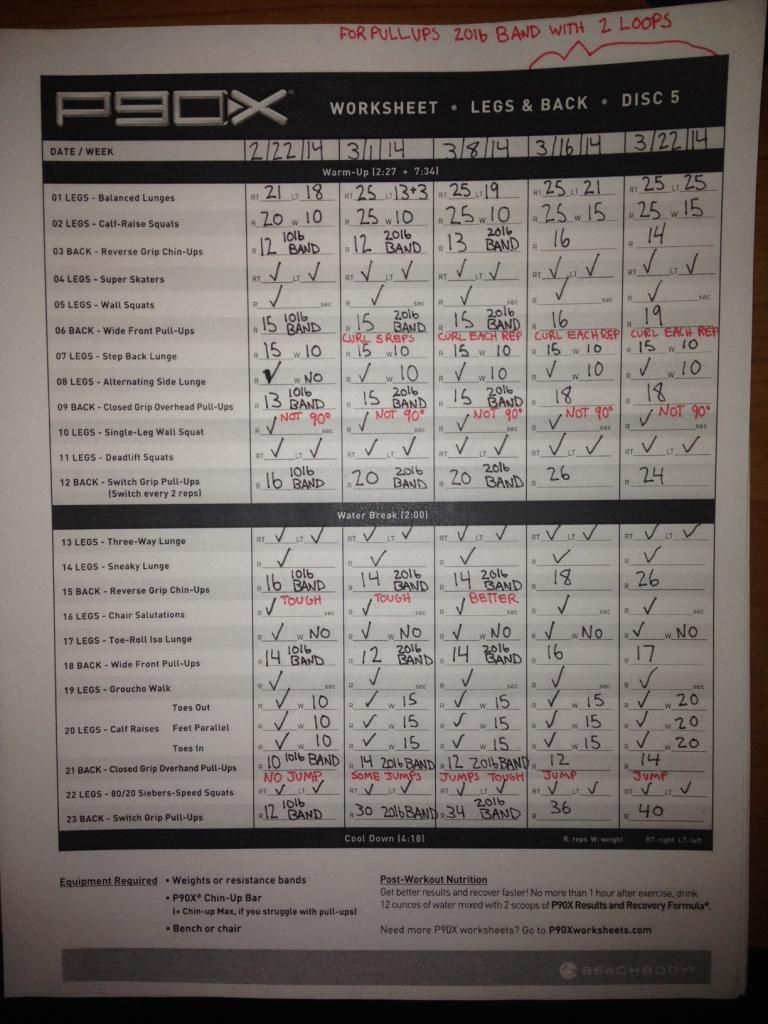 The First Exercise still drives me crazy. I can do all 25 Reps on each side with Good Form, but the thought of adding weight to it, like that Eric guy with the Bandana, still seems insane. I'll admit it. I'm jealous.
FOOD
Breakfast
Egg and Cheese on a Biscuit
Hashbrown
Lunch
Turkey and Cheese on Rye
Dinner
Turkey and Cheese on Rye
Snack
(2) Doughnuts
(3) Coors Lites
STUFF FOR 6/1/14
I went for a 6 Mile Run, But the MAPMYRUN app didn't work. I felt pretty good and had a good pace, so I was annoyed I could not see my mile per minute time.
This probably sounds bizarre, but it was the first time I had ever gone running with Music. Usually, it's just me and my empty thoughts. Or probably more accurate, me and my useless-information-filled-brain. Out on the road. Together.
I had my Rocky Soundtrack mixed in, so when this song came on, EVEN THOUGH I did not have a functioning MAPMYRUN, I am just going to assume I ran a 4 minute Mile.
FOOD
Breakfast
(4) Waffles with Butter and Syrup
Dinner
Turkey and Cheese Hoagie
Snack
Pretzels
(6) Coors Lites
IN CLOSING
My Wife and I rented American Hustle. I thought it was pretty good. The only problem for me was, I became distracted with Christian Bales comb over the ENTIRE movie. Obsessed even. I mean. This is Batman we're talking about.
And Jennifer Lawrence was pretty good as well.
Anyway. The Science Oven.