STUFF FOR 5/2/14 - 5/5/14
CHECK OUT MY RAMBLING ON VARIOUS OTHER FORMS OF SOCIAL MEDIA.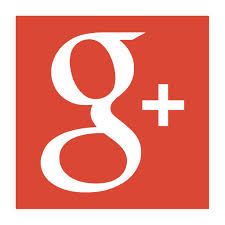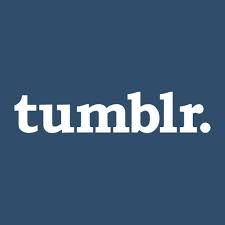 Friday 5/2/14
YOGA
Once again, Just the first half hour of Yoga.
FOOD
Breakfast
(2) Slices of Rye Bread w/ butter
Lunch
(12) Chic Fila Nuggets
Dinner
Cheese Steak/Fries
(4) Coors Lights
Saturday 5/3/14
On Saturday we had our Softball Tournament to honor the memory a of great friend who we lost, as well as raise money in his name for a scholarship.
It was a beautiful day. Not hot. Not cold. Just the right amount of clouds and blue sky. Perfect.
We really could not have asked for anything more ideal in terms of weather, to remember an amazing person who loved life more than anybody I know. There's rarely an hour, let alone a day, that goes by that I don't think of him.
It's difficult to know, I can't just call him to hang out, or hear his laugh. In fleeting moments, it's weird, sometimes I have to remind myself he's not here. It really just goes to show what a presence he was in my life, as well as the lives of so many others.
In the movie, "It's a Wonderful Life" The Angel Clarance has a quote:
"Strange, isn't it? Each man's life touches so many other lives, when he isn't around, he leaves an awful hole."
The same can be said for my Dad.
The tournament was the first time I played Softball or anything competitive, since he passed away, last May. He was my biggest fan. Well, my only fan :) But, with a person like my dad to support me, that was really all I ever needed growing up.
Unfortunately, even with all the P90X, Reverse Warriors, and Jump Knee Tucks, it just did not translate to the performance I was hoping for.
We went 2 and out. We actually got shut out 4-0 in the first game, then lost 6-3 in the second.
To complete a 21 Team Double Elimination Softball Tournament, we only played 5 inning games, and even batting clean up, I finished with only 4 at bats. 1-4. Though, I hit the ball on the screws 3 out of 4 times. BUT. Horse Shoes and Hand Grenades.
My dad would have found something positive that I did in each of the games. My friend would have too, but only after he made fun of us for getting shutting out, and me, for popping up with runners on 1st and 2nd with one out.
In the end though. Wins. Losses. Pop ups. None of that really matters. They say things get easier with time, but I don't really believe that is true. The only thing I really do believe is, that I will see my friend, and my dad, again. One day.
FOOD
Breakfast
(1) Slice of Pizza
Lunch
(2) Hot Dogs
Dinner
(3) Slices of Pizza
Probably around 15 Coors Lights through out the day.
Sunday 5/4/14
Nothing
I had my life long friends come down and stay at my place for the Tournament. To us, constantly breaking each others balls is a sport, but I don't think I can count it as a physical activity for my blog.
FOOD
Breakfast
Scrambled Eggs/Waffle/Bacon
Dinner
Cheese Steak/Fries
Probably around 10 Coors Lights through out the day.
Monday 5/5/14
Nothing...Again
I took off Monday, as my friends were staying an extra day. I could have fit in Core Synergistics at Night, but I'm going to actually try to fit that in on Sunday.
My wife had to put up with a bunch of maniacs, myself included, drinking beer and making fun of each other all weekend, so I just wanted to spend the night watching TV with her.
HBO, has all the Curb Your Enthusiasms on Demand. SO. That's what we did.
If that's an excuse. That's fine with me.
FOOD
Lunch
Turkey and Cheese Hoagie
(4) Coors Lights
Dinner
(4) Nurti Grain Waffles w/ Butter and Syrup
IN CLOSING
Usually I have some smart ass observation or something funny,
well
,
something I think is funny here.
My dad was a huge Beatles fan. He was actually supposed to dance with my sister at her wedding, to this song. I think it's pretty appropriate in remembering an Amazing Dad and an Amazing Friend.