STUFF FOR 5/14/14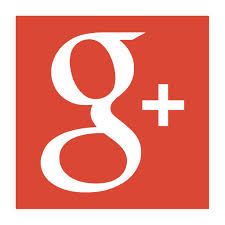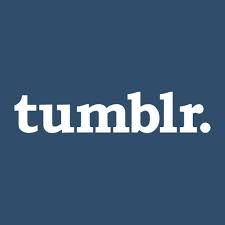 Blah, blah, check out my sites above, blah, blah
NOT A HORRIBLE NUTRITION or EXERCISE TIP. JUST BAD ADVICE FOR FACEBOOK:
SAVING MR. MARBLES
Admittedly, the last time I missed P90X's Plyometrics, it was not exactly for the most masculine of reasons.
Not that I really cared. I just wanted to use the word "Masculine" so I could use the Luca Brasi clip.
Anyway. Here's the link to that Blog entry.
http://www.teambeachbody.com/member/journal/-/journal-entry/ChrisM777/384922101
I had become increasingly fixated on the movie "13 Going on 30" so I pushed PLYO off on that particular night.
This time around. I skipped it so I could save...a bird.
I'll preface this with, one time I had "tried" to save a snake. So, I do have a past attempt at saving wild lift on my resume.
We have a family summer house up the Poconos in PA, and each Spring, I have to go down into a Well, to turn the water on. This particular time. A snake was wrapped around the actual valve I had to turn. Not an Anaconda. But, as far as I'm concerned, it might as well have been.
The reality is, it was just a little gardner. I got a stick and nudged him, which made him move.
When I was done, I climbed out, but I'm a lunatic, so I began thinking to myself, perhaps the snake would not be able to get out of the well.
I opened the well back up and started climbing back down. It might have just been paranoia, however, as I was nearly at the bottom, I felt something jump up and hit the back of my calf. This was sort of my reaction.
More than likely though, my scream had a more embarrassing quality to it.
As for the snake. I decided, he got in there. He can get it out.
As for the bird. I named him Mr. Marbles.
I was cutting the Lawn at my mom's house when I spotted the little guy just hopping around. He actually let me get really close to him. He definitely had a broken wing.
Hurting his chances even more, there was also a cat wandering around somewhere.
He just kept staring at me, like, "come on idiot, help me out here."
Then his buddy flew down, perched himself on the fence and started squawking at me too. "Let's go asshole. Do something."
It was already late, so I called the Vet. Yeah. I know, for a Wild Bird?
They gave me the number for some Wild Life Sanctuary Vet Type Place, which luckily was only about 10 minutes from my mom's house. However, my luck would have to be factored into this equation. SO. Of Course. They happened to be on vacation this week.
Their away message gave me another number to a place...50 minutes away.
Mr. Marbles was still standing there looking at me, and his friend was still on the fence. STILL cursing/chirping me out to do something.
So. I don't know, I don't think I could have slept well knowing that I could have helped the little guy out, and didn't. Especially the way he was staring at me.
I went. Grabbed a cardboard box out the garage. Scooped him up inside it. And, me and Mr. Marbles went for a ride.
The Vets and Volunteers at the place, just happened to stay late too, so Mr. Marbles did not have to spend the night outside in a box.
They took a pic of him for me before I left.
I wasn't pleased with the lighting and kind of wanted to set up a nice mountain/sky background. I was really looking to give Mr. Marbles something more flattering than a paper towel.
BUT. They said they could could fix him. So, I couldn't really argue semantics.
Pretty cool to know for just a small donation, he would have a chance to fly again.
Being able to fly again. Not a bad metaphor for life.
Good Luck Mr. M.
FOOD
CRUMB DANISH WEDNESDAY
Breakfast
Crumb Danish
Snack
Crumb Danish
Lunch
Turkey and Cheese Sandwich
Snack
Pretzels
Dinner
Chicken. In a Salad
IN CLOSING
The other Mr. Marbles.