CHECK OUT MY RAMBLING ON VARIOUS OTHER FORMS OF SOCIAL MEDIA.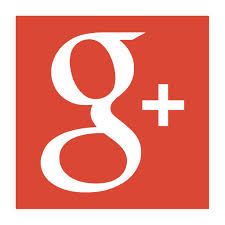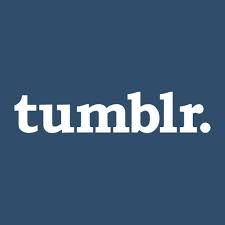 STUFF FOR 6/1

2

/14
Nothing.
Well, I did go to a Carnival.
So, I "DID" get moderate exercise walking around. Though, I'm going to go out on a limb and assume that what I ate, "may" have set me back.
OTHER STUFF
Hand Grips
20lbs x20 Each Hand x5
20lbs Inverted x20 Each Hand x5
150lbs x5 Each Hand x3
150lbs Inverted x5 Each Hand x3
200lbs

Negatives (Hold for 5 sec) Each Hand x3
FOOD
Breakfast
Granola Bar

Snack
PopCorn
Dinner
Half Cheese Steak/Fries/Mozzarella Sticks
(4) Bud Lights
Snack
Funnel Cake
STUFF FOR FRIDAY the 13TH
I'm not gong to lie...
YOGA
Just, Again, the First Half Hour thru the Chair Pose.
And speaking of "Chair Pose"
Please, have a seat:
CORE SYNERGISTICS
I also worked in the CORE DVD and bumped up the weights on some exercises.
AND, When I was done. I ALSO managed to knock over an entire beer onto our Area Rug we just shampooed. I was screwing around, not paying attention. Typical.
To which my friend remarked that my wife was probably going to shoot me.
My thoughts on it:
Nah, I don't think so. More like chewed out. I been chewed out before."
FOOD
Breakfast
Granola Bar
Snack
Granola Bar
Lunch
Salad
Dinner
Fried Shrimp/Fries
(4) Coors Lites
STUFF FOR 6/1

4

/14
I cut my lawn and then cut my Mom's.
After that I went for a run. I was surprised because I thought I was running at a much slower pace, but ran 5 miles even at a 9 minute 44 second clip. So. Not bad. Especially after I just spent over 3 hours doing lawn work.
FOOD
Breakfast
(2) Bagels thins with butter
Lunch
(2) Cheese Burgers
Dinner
Half Cheese Steak
(10) Coors Lites...Give or take.
STUFF FOR 6/1

5

/14
With Father's Day. It was tough, having just lost him last year.
I can't really sum up what a special person my Dad was, but I tried to, in this post from a couple weeks ago.
http://couchpotatorehab1.blogspot.com/2014/06/for-my-dad.html
FOOD
Breakfast
(2) Bagels thins with butter
Lunch
Turkey and Cheese Hoagie
Dinner
Salad
Steak
(2) Baked Potatoes
(2) Corn on the Cob
(6) Coors Lites.
MY LONG walk home.
I decided that I wanted to try to at least do some sort of Physical Activity. I had planned on Core Synergistics, but with all I ate and drank for dinner, I envisioned that going rather poorly.
For some insane reason, I thought running would work out better.
Because, as Joe Pesci says in this clip. I'm %*&$in' stupid.
I Ran 3.44 Miles AND when I hit that 3.44 mile mark, my stomach said. "You take one more running step, this is going to end in disaster for both of us." So. For once in my Life. I listened. AND made the LONG slow 1.67 Mile Walk back home.
This was essentially me. Though. Walking at slower pace.
IN CLOSING
A "Not" the Father's Day Dance Contest: