CHECK OUT MY RAMBLING ON VARIOUS OTHER FORMS OF SOCIAL MEDIA.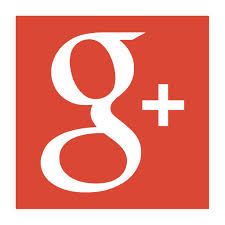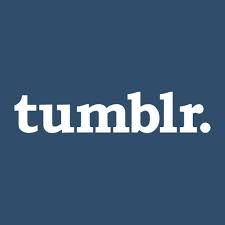 Starting Wednesday night, 7/16, I basically did not get much sleep. I attempted Arms/Shoulders Thursday, and just did not get through it.
I suppose my wisdom tooth, had finally caught up to me. When it comes to Doctors or Dentists, I usually ascribe to this Philosophy:
Looking back. I really was stupid. I knew I was being stupid. But it wasn't until I had this tooth pulled out of my head, that I was like, "Man, why the hell didn't I do THAT months ago?"
This was essentially me, since February.
My wisdom tooth originally started bothering me WAY back in the winter. I went to get it checked out and actually found out I needed a root canal on another tooth.
While the wisdom tooth was in fact hurting me. The root canal tooth was doing a way better job at it. So. I got the root canal.
As for my wisdom tooth, When it would get worse, I'd schedule an appointment to have it pulled. Then. It would get "less" worse. So. I'd cancel it.
The result being that, the better part of this past week, was spent like this:
Though. Instead of flying away. I just took a bunch of Aleeve. I was still dressed like Superman though.
Looking back over the last NEAR half year. I suppose I usually felt better on weekends, because for a decent part of them, I was drinking Coors Lite Flavored Pain Killers. The last week. Nothing helped.
As the Doctor was twisting, pulling at my wisdom tooth. I began to think. Maybe it was a good idea I didn't try this myself. Just goes to show I am capable of a good decision. Occasionally.
I'm still going to play it safe and take Tuesday off from the workouts to make sure my mouth clots up REALLY WELL. I don't particularly want to risk getting my heart rate up and wind up looking like Eric Northman. Though my wife may not object.
It's amazing how good I feel now and how well I slept. I know this had to have been effecting my workouts too. Or at least. Mentally. That's what I'm telling myself.
In retrospect. I should have had my pulled wisdom tooth, Replaced with a Gold one.
I suppose there's still time.
STUFF FOR 7/17/14
Arms/Shoulders
OTHER STUFF
Walk
2 Miles
FOOD
CRUMB DANISH THURSDAY
Breakfast
Egg on a Biscuit/Hashbrown
Snack
Crumb Danish
Snack
Crumb Danish
Dinner
Chicken Soup
(3) Coors Lites
STUFF FOR 7/18/14
Walk
2 Miles
Hand Grips
20lbs x20 Each Hand x2
20lbs Inverted x20 Each Hand x2
150lbs x8 Each Hand x3
150lbs Inverted x8 Each Hand x3
200lbs x5 Each Hand x3
200lbs Inverted x5 Each Hand x3
250lbs Negatives (Hold for 5 sec) Each Hand x3
FOOD
Breakfast
(4) Slices of Rye Toast
Lunch
(12) Chick Fila Nuggets
Dinner
Turkey and Cheese Hoagie
(4) Coors Lites
STUFF FOR 7/19/14 - 7/20/14
Walk
4 Miles
FOOD
Not an Obscene amount. I did not keep track though.
BEER
A Lot.
STUFF FOR 7/21/14
Walk
4 Miles
Hand Grips
20lbs x20 Each Hand x2
20lbs Inverted x20 Each Hand x2
150lbs x10 Each Hand x2
150lbs Inverted x10 Each Hand x2
200lbs x3 Each Hand x3
200lbs Inverted x3 Each Hand x3
250lbs Negatives (Hold for 3 sec) Each Hand x3
FOOD
Breakfast
(4) Slices of Rye Toast
Dinner
(2) Turkey and Cheese Sandwiches
(3) Coors Lites
"Only" To Celebrate My Tooth Not Hurting