CHECK OUT MY RAMBLING ON VARIOUS OTHER FORMS OF SOCIAL MEDIA.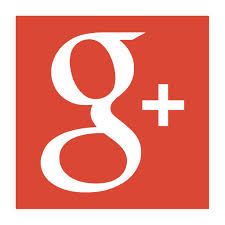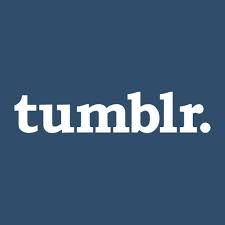 STUFF FOR TUESDAY 9/2/14
Ab Ripper X
For the first time in 5 years, I put this workout in and pushed play. For nearly a year I have been avoiding it.
Mostly because, when I first started back in February, I knew having Ab Ripper X hang over my head 3x a week could make the already impossible task of motivating myself to workout, even more impossible. So. I put it off. Until now.
That said. WITH 197 Previous Days of trying to unfatten myself using P90X, I figured, at this point, I should be able to knock out Ab Ripper with no problem.
Perhaps I was a bit too over confident as I soulfully strutted up to my Yoga Mat.
Rep wise, I think I did fairly decent for the first time. Though, as I write this, I'm still pretty sore. It's not so much my abs, as it is my hip flexors. I think it's my hip flexors OR it's the muscles close to the hips, whatever those are called. I shouldn't have dropped out of Med School.
Well, I suppose I should have GONE to Med School, so THEN I could say I shouldn't have dropped out. Which leads me too...
Chest/Back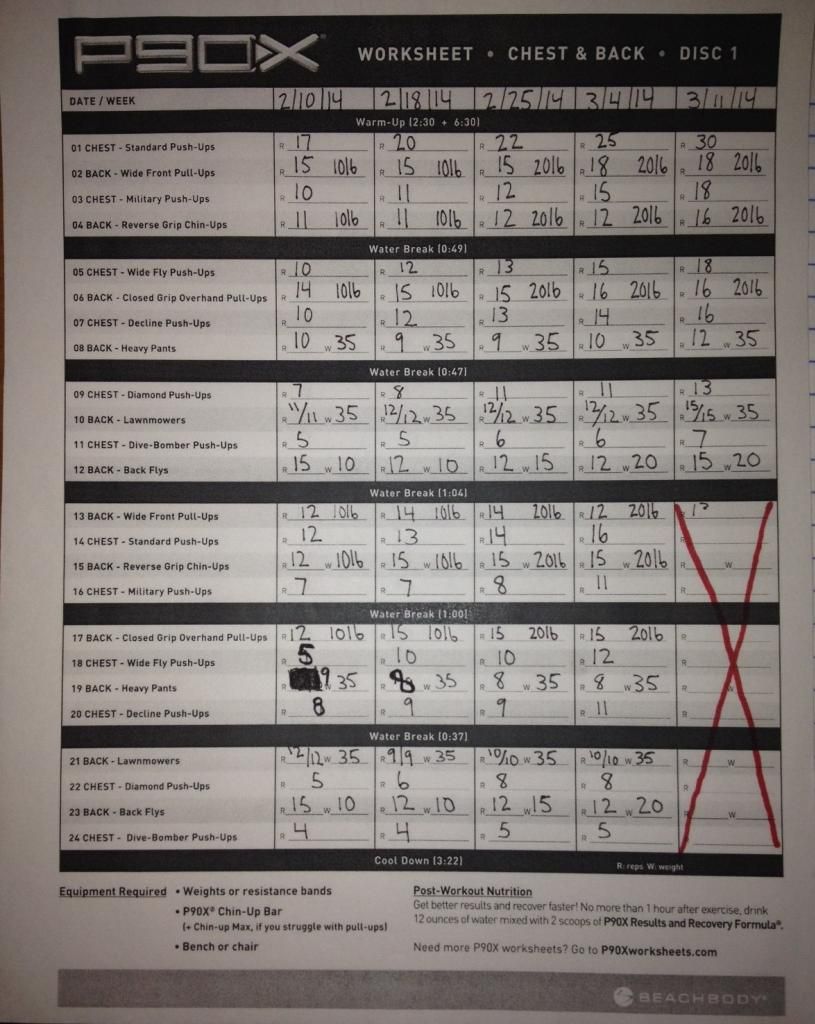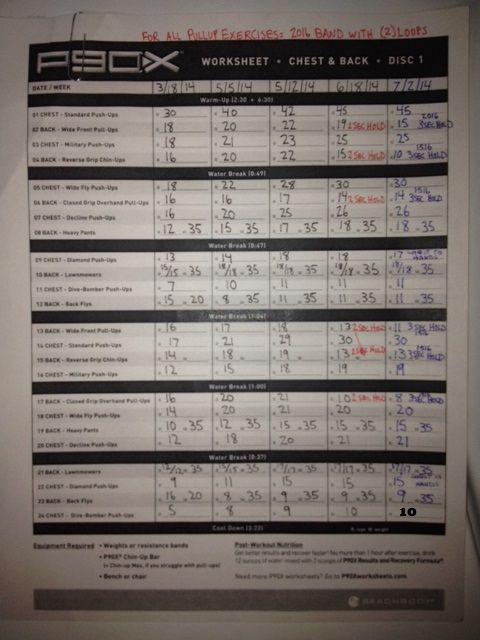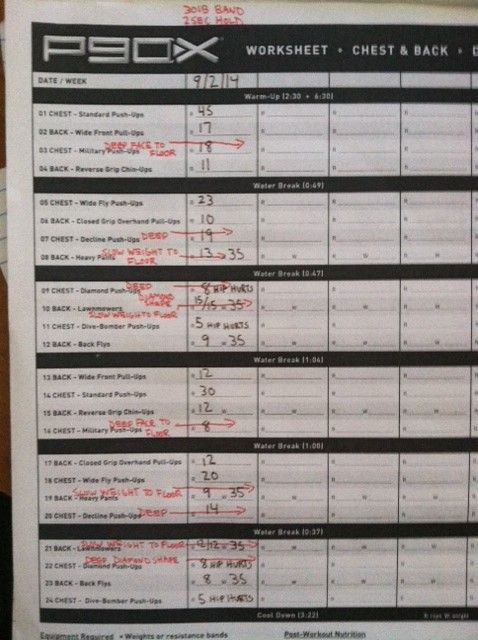 Not too bad. Again. My Reps are down, which AGAIN, is partially do to my more lax P90X schedule the past month or so, AND partially do to the fact, I'm doing deeper, slower reps.
For the Dive Bombers and Diamond Pushups, I was annoyed because my numbers were especially down.
Though, this did have something to do with the fact my hips were bothering me.
Yoga
Just the first half hour.
It was difficult to stay in the Downward Dog because I was sweating too much from doing Ab Ripper X, just before Yoga.
So. My hands kept sliding. Which. Was again, annoying.
OTHER STUFF
Walk
2 Miles
Hand Grips
20lbs x20 Each Hand x3
20lbs Inverted x20 Each Hand x3
150lbs x10 Each Hand x3
150lbs Inverted x10 Each Hand x3
200lbs x3 Each Hand x3
200lbs Inverted x3 Each Hand x3
250lbs Negatives (Hold for 3 sec) Each Hand x3
Bat
Heavy x 5 *** Light x 5
Heavy x 5 *** Light x 5
Heavy x 5 *** 33oz x 5
FOOD
Breakfast
(2) Pieces of Rye Toast. No Butter
Lunch
(12) Chick Fila Nuggets
Snack
Crackers
Dinner
(4) Scrambled Eggs
STUFF FOR WEDNESDAY 9/3/14
Plyo X
I took extended breaks after the 2nd, 3rd and 4th Rounds. With that, I was able to keep up with the "kids," but I was completely wiped out by the time this workout mercifully came to an end.
As much as I felt I got my ass kicked. I did push myself pretty hard. NO Modifications. Some of the moves were ugly. Really ugly. But still.
The thought of having to do Plyo X at my Day 1 fitness level is enough to scare me into staying in shape for the rest of my life.
Scared Straight. Or Rather, Scared in Shape.
OTHER STUFF
Walk
2 Miles
FOOD
Breakfast
Shakeology - Chocolate with Almond Milk and Peanut Butter
Lunch
(12) Chick Fila Nuggets
Snack
Popcorn
Dinner
Grilled Chicked Tacos
IN CLOSING
A cool video. Though, I have to say this is how my dog reacts every time he sees me if I'm gone for more than 15 minutes
.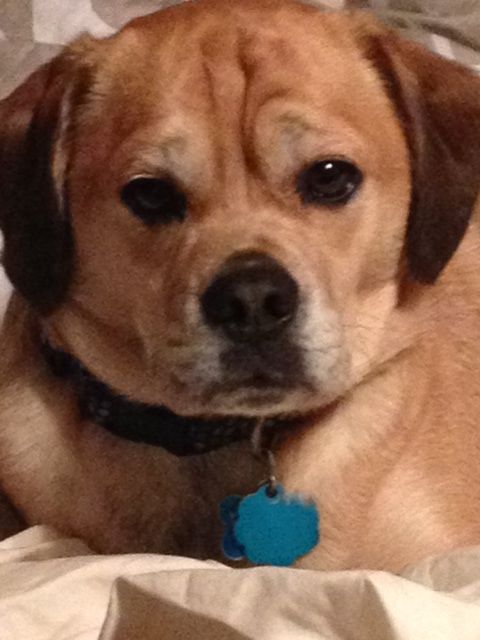 My wife is jealous.