AND MY BEACHBODY MESSAGEBOARD THREAD
http://www.teambeachbody.com/en_US/connect/message-boards/-/message_boards/message/435582196
STUFF FOR WEDNESDAY 12/3/14
Chest/Shoulders/Triceps
One thing I noticed on this Workout was during the warmup. With the Arms Circles, You know, The Pterodactyl (Damn it, thought I spelled that right on my first try, thanks spell check) Backing out of trouble?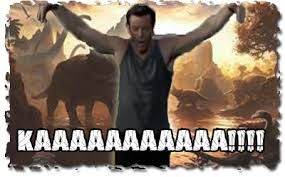 Angry, Angry Phil says he "wasn't feeling it" which prompted Tony to call him "The Machine",
HOWEVER, just before Angry, Angry Phil said, he "wasn't feeling it", he took a break. DURING ARM CIRCLES.
I wouldn't be "feeling it" either if I was relaxing during circles. Anyway. It's stupid. I realize that. But when you have done these workouts the amount of times I have, I need to find new bits of minutia to keep myself entertained.
This workout is still amongst the toughest, thus my most hated. However, I'm building up my P90X base tan still. Lower weights, but with some great form. If I don't say so myself.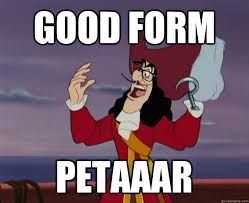 STUFF FOR WEDNESDAY 12/3/14
Chest/Shoulders/Triceps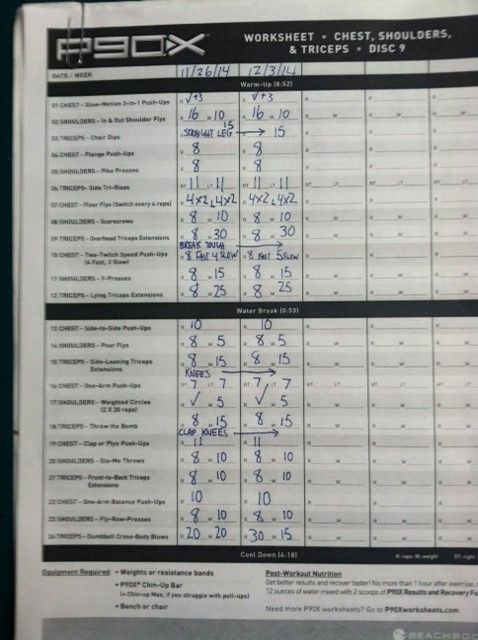 OTHER STUFF
Bat
Heavy x 5 *** Light x 5
Heavy x 5 *** Light x 5
Heavy x 5 *** 33oz x 5
Hand Grips
20lbs x20 Each Hand x2
20lbs Inverted x20 Each Hand x2
150lbs x5 Each Hand x2
150lbs Inverted x5 Each Hand x2
200lbs x4 Each Hand x1
200lbs Inverted x4 Each Hand x1
250lbs
x3 Each Hand x3
250lbs
Inverted x3 Each Hand x3
300lbs Negatives (Hold for 3 sec) Each Hand x3
Walk
2 Miles
Yoga
Just the First Half Hour
FOOD
Breakfast
(4) Slices of Toast with BUTTER
Lunch
(12) Chick Fila Nuggets
Dinner
Baked Chicken
Mac and Cheese
Snack
Brownie